The Delaware County Pregnancy Center is
breaking cycles, creating opportunities, and making abortion unthinkable for the people of the Delaware Valley, and we would like for you to be a part of it!

JOIN US
Saturday, April 24, 2021
7:30 AM – 1 PM
The Trail @ Chester Park
172 E Elkington Ave, Chester, PA 19013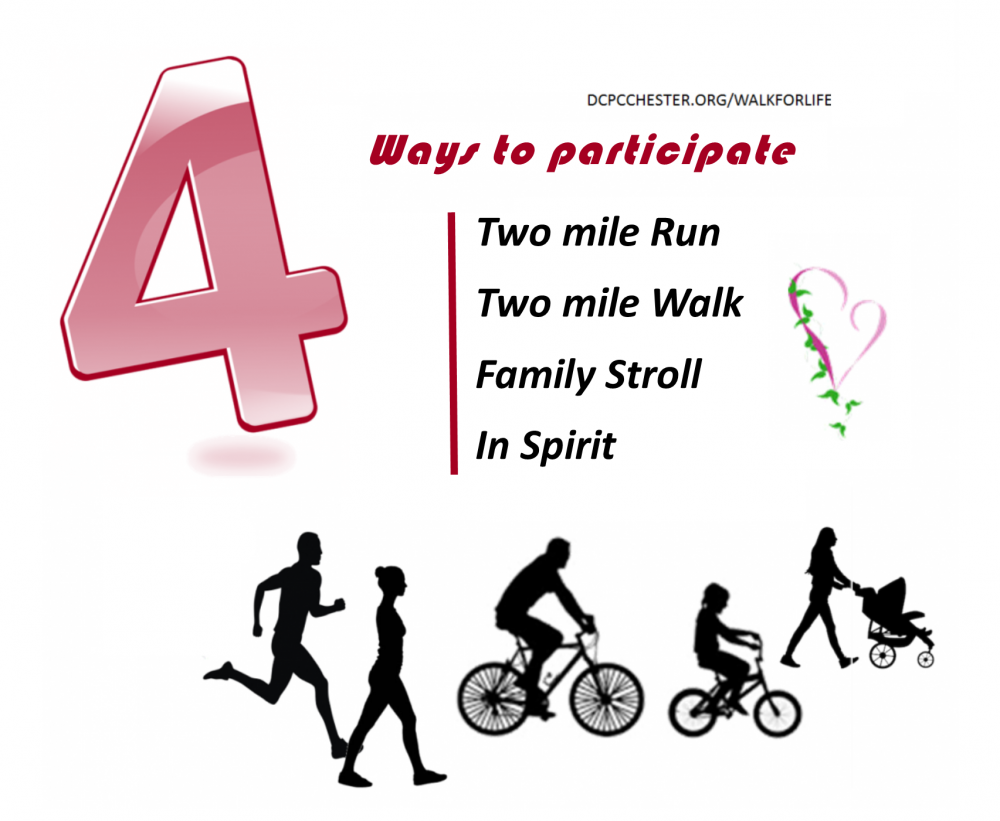 Partner with us at the starting line of abortion vulnerability
by helping us raise the money we need to make abortion unthinkable in Delaware County. Your participation in our 2021 Walk for Life enables us to reach more women and rescue their preborn children from abortion.
As a partner for DCPC, our greatest need is for you to help draw in new support -- register, invite more participants, and build your team. We are counting on your excitement for our vision to inspire others! They will in turn help make our mission to save preborn lives happen.

---